We are looking for team players
We are always looking for dedicated, motivated colleagues who enrich our team with talent, drive and character - not gap fillers. Do we fit together? We look forward to your application!
What makes us special
Our corporate culture
Using personal strengths optimally
Depending on individual strengths, we assign our employees the areas of responsibility that best suit them.
Long-term, trusting cooperation
We always hire new employees with the aim of working together for many years. Most working students and trainees remain loyal to IngSoft even after graduation.
Private life and job in harmony
Flexible working hours and the possibility to work from home are a matter of course for us. We create the necessary conditions so that employees can balance their private and professional lives in the best possible way.
Individual promotion & additional benefits
Company pension plan, payment of childcare costs, subsidy for public transport tickets and many other offers.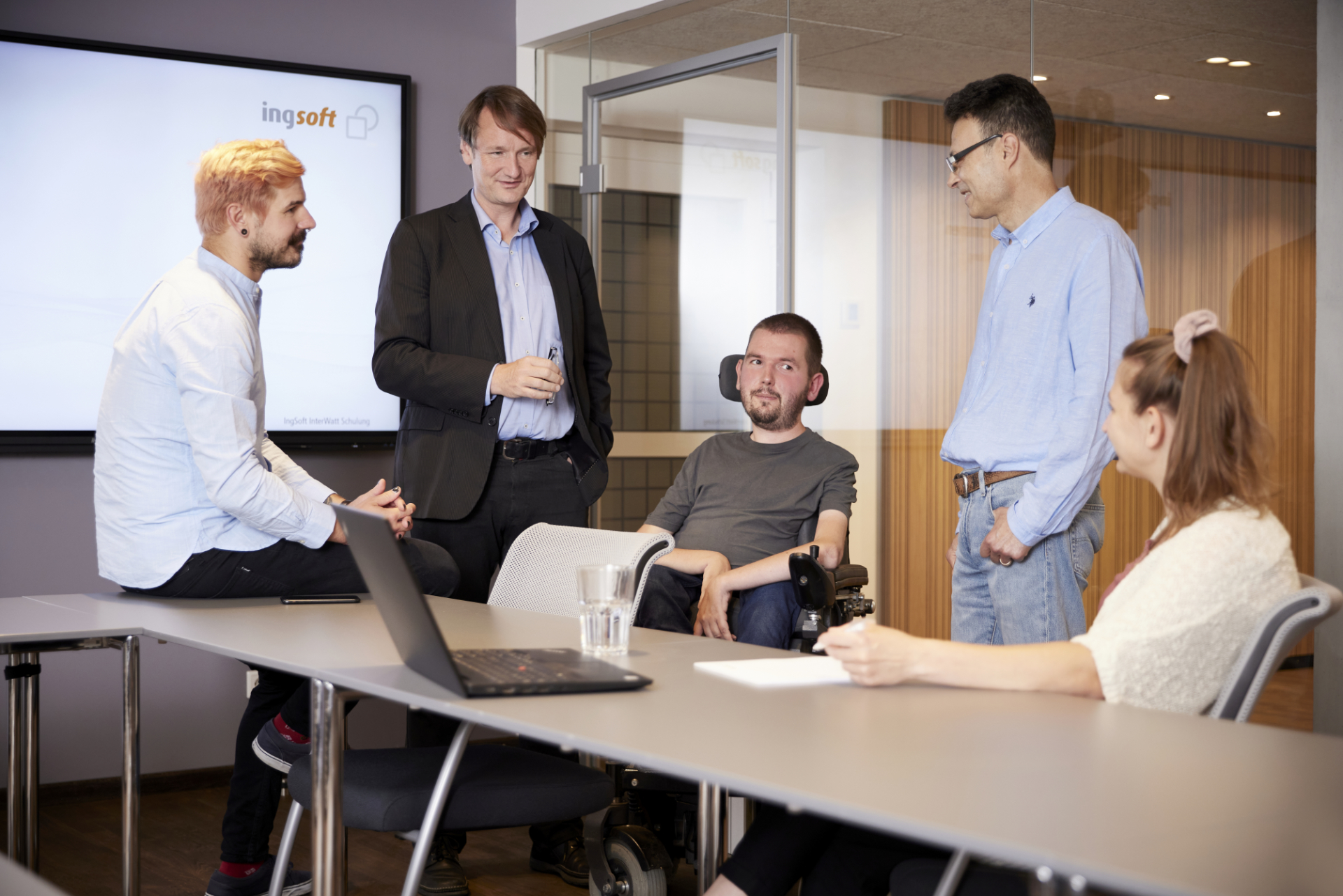 We handle the personal data submitted in your application of course responsibly and process it in accordance with the European Data Protection Regulation (DS-GVO) and the new German Federal Data Protection Act (BDSG). You can find detailed information here.
Nothing suitable?
We look forward to your speculative application! For applicants with a promising profile and convincing skills, we find interesting tasks as well beyond our advertised vacancies.
Working at IngSoft
We offer flexibility and development opportunities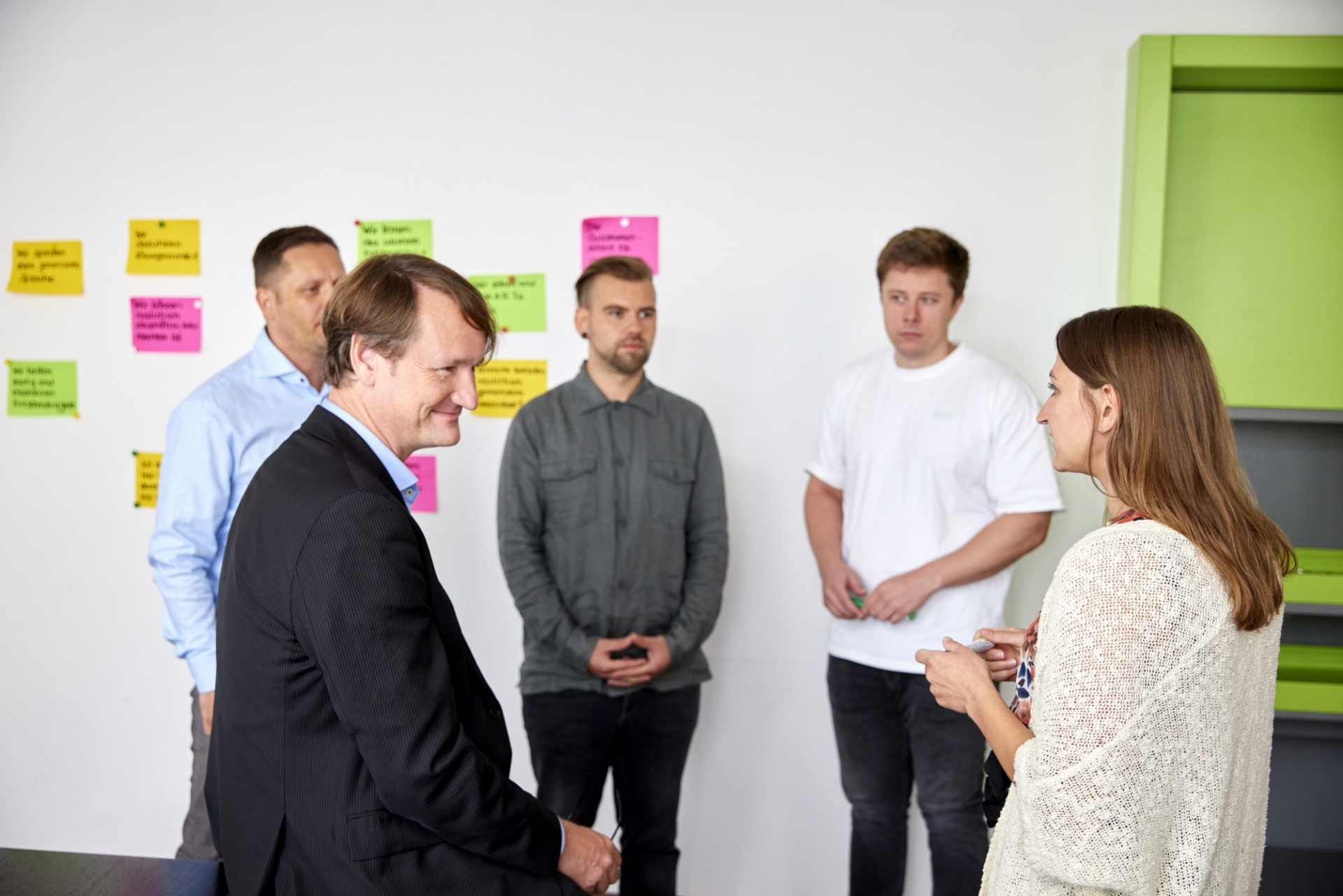 Open communication & exciting tasks
Employees are involved in decision-making processes and are given the opportunity to implement their own ideas.
Optimal working environment
You can expect modern premises, up-to-date hardware and software equipment, free drinks and events.
Development opportunities
At IngSoft, there are many opportunities to develop and take on responsibility.
Work-life balance
A very high degree of flexibility in terms of place of work and working hours makes it possible to optimally combine work and private life.
FAQ
Important answers for your application
Absolutely! We review every application - even those that do not relate to an advertised position. Because at IngSoft there are no rigid job descriptions. We flexibly adapt our fields of activity to the strengths, experience and interests of our employees. We are convinced that this is the way to achieve the best results together and are therefore happy to let you convince us of your potential as a future employee.
You will receive initial feedback immediately. Subsequently, your application will be forwarded to the appropriate department. We aim to give you an answer as soon as possible. This usually happens two to four weeks after receipt of the application.
Usually we issue permanent employment contracts. In rare cases, for example in the case of parental leave replacements, advertised positions may be limited in time. However, such individual cases are clearly recognizable in the respective job advertisement.
We are always happy about dedicated, motivated colleagues who want to take on responsibility within their area of responsibility and actively contribute their ideas. What connects us: At IngSoft, we live sustainability, not only in the development and distribution of our products, but also in our everyday work, for example, with regard to the responsible use of resources.
We have grown strongly in recent years. We currently have about 50 employees. Our team is a mixed - everyone is welcome, because age, gender, ethnic origin, religion, etc. do not play a role for us. On the contrary, we welcome diversity and new ideas that enrich our company. At the same time, we highly value respectful interaction with each other.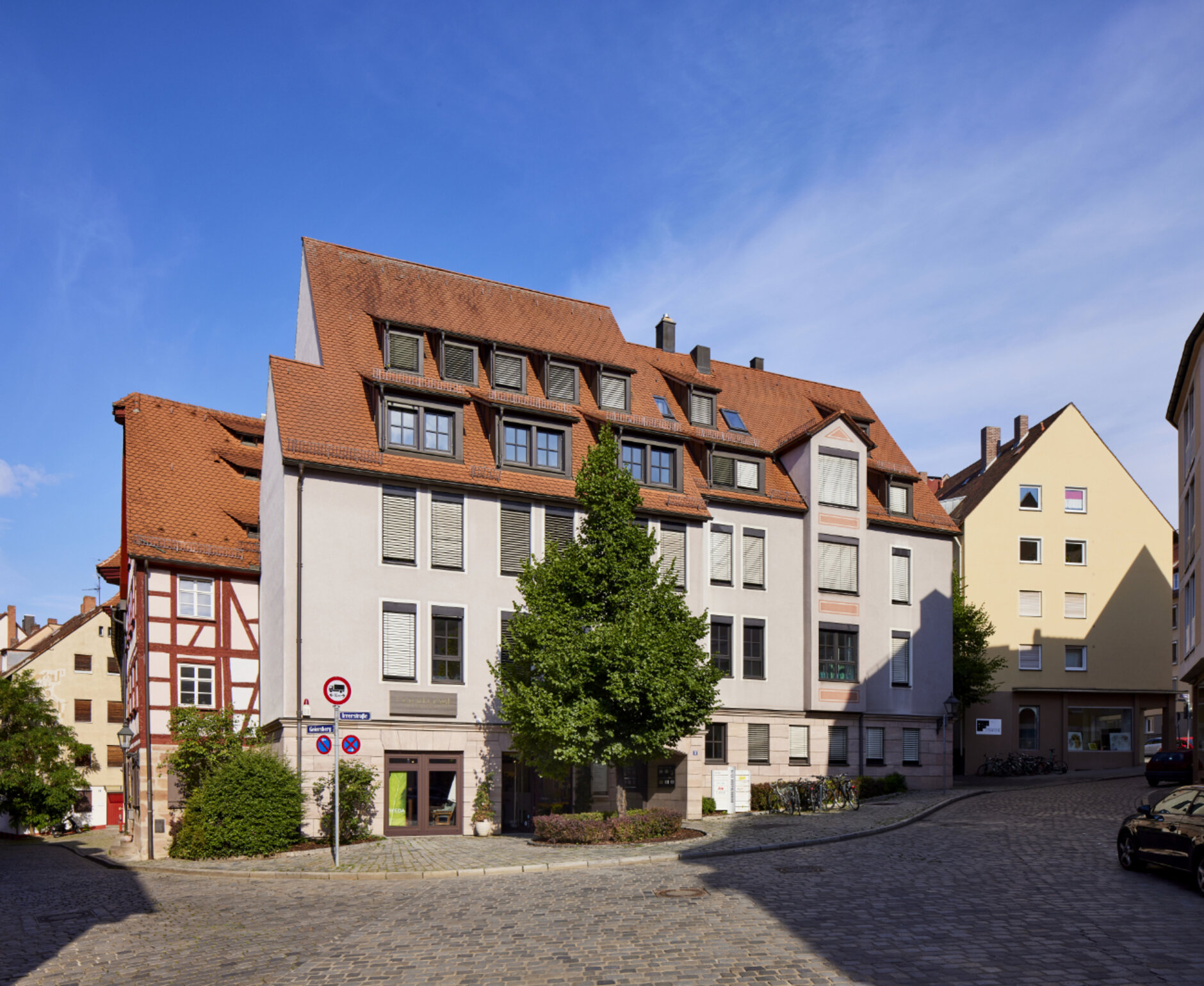 Working in the heart of Nuremberg
You can find us here:
IngSoft GmbH
Irrerstraße 17
90403 Nuremberg
Do you have questions about our job advertisements, career opportunities or any other request?
Julia Maier
Human Resources